See our Features …
Minty Magazine – Winter 2017 On Cloud Nine featuring Spaceman & Jean Paul Sketch.inc for Lucie Kaas Kokeshi Dolls
Minty Magazine – Winter 2017  Colour Smash featuring our Spring Copenhagen Trivet and Wooden spinning Tops
House Rules 2017 (Channel 7) – Room Reveal Andrew & Jono
Sunday Life – Mothers Day Gift Guide – May 2017
So much happiness crammed into one Magazine! Check out Haven (and our Sketch.inc Kokeshi Dolls) – April 2017
Parenting Life & Style has featured the glorious nursery of Interior Stylist Christine Rose.  So very happy our blush scandinavian circus clown by Lucie Kaas made the cut – November 2016
Dream a little dream with Miss Kyree featuring our Lucie Kaas Smoked Oak Elephant – Mother & Baby Magazine – October 2016
Miss Kyree has also featured our wooden Bear by Lucie Kaas on her blog as part of her reveal of Bebe Harvey's Nursery. Love!
Create the perfect Scandi Nursery – See Nordic Perfection with Tarina from oh.eight.oh.nine featuring many Lucie Kaas wooden animals – Mother & Baby Magazine – October 2016
Gourmet Traveller – On the Table – featuring our sandblasted Sansto Vase by Lucie Kaas - September 2016
Featured in The Source, our Coco Kokeshi Doll by Sketch.inc for Lucie Kaas.
All Hail, King Karl – InStyle Magazine June 2016.  Our Karl Lagerfeld Kokeshi Dolls by Sketch.inc for Lucie Kaas has done it again! Hitting the pages of one of Australia's premier fashion magazines.  Love !
black and white Home Decor Ideas, featuring our wooden Pelican by Gunnar Florning for Lucie Kaas from Denmark – Inside Out Magazine June 2016
Super excited to have our little wooden sparrow by Lucie Kaas chosen for the Front Cover of the HTF Winter Catalogue.  Check the insert out in your Favourite Magazine from June 2016.
The cutest of our eggcups has been featured in Inside Out Magazine – June 2016
Bling, Bling – Check out our Lydia Candleholder in the May 2016 edition of Home Beautiful Magazine
Real Living Magazine – Lucie Kaas Santso Vase; April 2016
Mother and Baby and Toddler Times featured our Lucie Kaas Petroleum Green Stool (or side table) in THE cutest photoshoot! – Feb/March 2016
Stylem Magazine – December 2015 – Sketch.inc for Lucie Kaas Kokeshi Dolls
Kid Magazine – Issue 27 – Swedish Rugs and Runners
                                    Australian Home Beautiful February 2016 – Lucie Kaas Santso Vase  
Mother & Baby December 2015 – Christmas Gift Guide  
Country Magazine December 2015 – A snapshot of our delightful Blush Finds x  
Kid Magazine – Issue 26 featuring our adorable Lucie Kaas eggcup and Sketch.inc Clown Kokeshi Doll
Marie Claire – December 2015 Christmas Gift Guide featuring our Sketch.inc for Lucie Kaas range of Kokeshi Dolls
Australian House & Garden – December 2015 Eggcups, eggcups, eggcups xx  
Recipes + Magazine – Danish Egg Cups by Lucie Kaas  
Inside Out Magazine – November 2015 Loving our Striped Storage Container
Australia Women's Weekly – October 2015 Featuring our gorgeous Gunnar Florning Wooden Sparrow (Tropical Chestnut) in our Lucie Kaas Collection
LittleOne Magazine – Issue 15, August 2015 Scandi Inspired Children's Bedroom featuring the Lucie Kaas Clown and Peggy Clip Collection
Country Home Ideas – Volume 17, Issue 5 Spring Hot Tips – Kylie & Simone Girls Bedroom Feature  
                                        Queensland
Homes – Spring 2015 – Blooming Lovely  
Australian House & Garden – September 2015 – Spring Bling, Lucie Kaas Vases  
Australian House & Garden – August 2015 – Just Peachy, Lucie Kaas PickME Stool  
Belle Magazine – August 2015 – Glam Organics, Lucie Kaas Arne Clausen Bowls  
Real Living Magazine – July 2015 – Loving, Fab Finds, Lucie Kaas PickME Stool
Home Design Magazine – Volume 18, Issue 3 – Lucie Kaas Bordfolk, Lucie Kaas Tableware  
Real Living Magazine – July 2015 – Storage, Lucie Kaas Peggy Clips  
Home Beautiful – June 2015 – Style File – Saana ja Olli Tote Bag
Profile Mag – February 2015 – Home Style Pretty Pastels Cushions & Textiles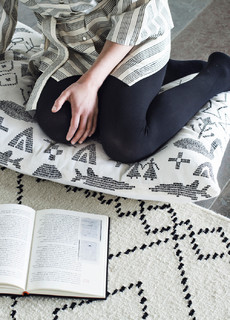 Australian Country – December/January 2015 (Picnic Feature – Table Runner & Accessories)
HomeSpun Magazine – January 2015 (Hedgehog Feature – Kids Hanger)
Winkelen Magazine – November 2014
Kaleidoscope Christmas Gift Guide – November 2014  
Profile Mag – October 2014 – Home Style Eco friendly Tableware
October 2014 – Zenspiration Blog – Zen Gift Guide